Transformation at The Lodge
Published: 14 Apr 2016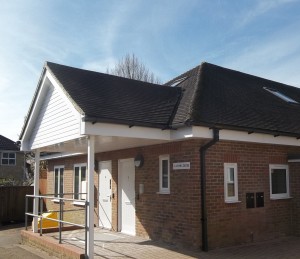 On 4 April, we took handover of our redevelopment of The Lodge in Farnham.
The Lodge was formerly a care home with five rooms and a one-bedroom flat, for customers with learning difficulties.
In the interests of long-term sustainability, we have now converted the ground floor of the property into three flats for wheelchair users.
Upstairs, we have extended the existing studio flat into the eaves to provide a one-bedroom flat.
New customers at the scheme will be supported by staff at another of our services – Cavell House – which is situated next door.
Chief Executive David Williams commented: "This is a stunning conversion that will provide wonderful opportunities for supported living for people with complex care and support needs."