Havant Community Support Services
Contact details
Flat 6, 42 Prospect Lane, West Leigh, Havant. PO9 5SZ
Tel: 02392 475384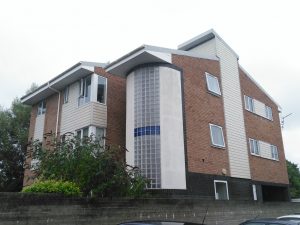 Overview
Service Type: Floating Support
Havant Community Support Service delivers a range of care and support activities to people with learning disabilities, Austism Spectrum Conditions and other assessed social care needs across Havant, Emsworth and Hayling Island.  Support will be delivered in a variety of settings including customer's accommodation and community settings.
The service provides support between the hours of 7.00 a.m. and 10.00 p.m. and is available to provide care and support to customers seven days a week –  365 days of the year.
We are registered to provide the regulated activity of personal care under Care Quality Commission.

What We Offer
To maintain a tenancy and live independently within the community.
To deliver person centred support promoting individuals to make informed choices and achieve their aspirations.
Ensure safety and wellbeing by working closely with partnership agencies & family members.
Areas supported
The areas of support provided but not limited to:
Daily living skills (cooking / cleaning)
Personal care
Budgeting, paying bills and preventing debt
Applying for welfare benefits such as Housing Benefit, Council tax benefit, Personal Independence Payment
Education, training, voluntary work & employment
Health care appointments
Leisure & culture
Accessing the community
Building relationships
Repairs
Health, safety & wellbeing
Customer groups
Vulnerable adults with an assessed learning disability, Autism Spectrum Conditions and other assessed social care needs.

Referrals
Referrals come from Hampshire County Council via the Learning Disability Accommodation Panel, or from Care Managers within the Learning Disability Teams.
The Learning Disability Accommodation Panel, or the Care Manager, will send referrals electronically (by email) to the Manager. Once received the Manager will arrange a full needs assessment. Needs assessments must be carried out by two Ability employees.
Facilities
This is a floating support service.