Get involved with Ability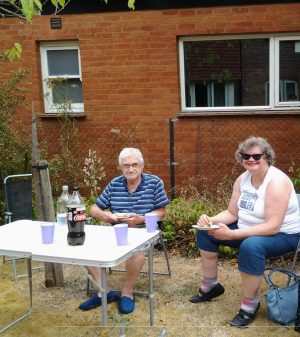 Whether you have lots of time to give or even just a little, you can get involved with Ability.
By getting involved, you can influence our decisions and help us improve our services. You can do this in a number of ways.
Join our Customer Panel, which brings customers and staff together to review our services and keep customers at the heart of our decision-making.
Join the Q-Team – trained customers who visit other customers to find out about their lives and what they need from our services.
Become a Feedback Champion – one of our list of customers willing to give us feedback about our policies, ways of working and new projects. You can choose how you do this – for example, by text or email.
Help us to recruit new staff. You could be involved, for example, by helping to write job descriptions. Or you could show applicants round. Or you could sit on an interview panel – we will train you first.
Come to a local customer meeting and ask questions or give feedback.
Complete one of our satisfaction surveys.
Get involved in our training programmes for tenants and staff.
Give us feedback about the design of your home. Could we design, build or adapt our homes better?
To find out more, contact Sharon, our Customer Engagement Co-ordinator, at sharonta@ability-housing.co.uk