Carron's story
"I love everything about Ability. The staff at Ability listen when I have a problem and do what they can to help me."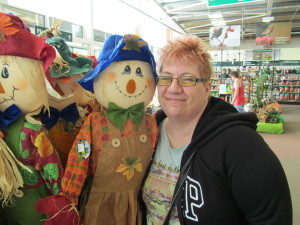 Carron is an Ability tenant and Care & Support customer. She is also a member of Ability's Customer Panel.
Carron loves her flat. She says it makes her feel safe and independent.
Carron suffers from depression and, when she lived at home, her Mum used to do everything for her. However, she is now supported with reading forms, cooking, swimming, shopping and going to the gym and, as a result, she can now do many of these things on her own. Carron especially enjoys experimenting with new healthy recipes with her key worker.
Carron has been going to college for over a year and works very hard. She is also a first aider and has been volunteering with St John's Ambulance for five years. Carron particularly enjoys this, because she loves looking after people. In turn, this has helped to take her mind off her own problems and it has been key to getting her over her periods of depression.
Bingo and using the computer are some of Carron's other interests. She used to hate the gym, but she even enjoys that too now that her key worker Karen helps her.
Carron said, "When I got my new flat I was so excited – nervous but excited. I will never move, Ability is the only housing association I have ever been with and I now feel things are really progressing.
"I always feel there is someone I can call if I have a problem. I enjoy being more involved in the Customer Panel and with doing interviews. I like explaining other people's views if they can't say it themselves."